Governor-elect of Ekiti Oyebanji at victory parade and issues statement [Photos]
Nigeria's new governor-elect, Biodun Oyebanji, embarked on a colorful victory parade around Ado-Ekiti on Sunday, with the bus adorned with an assortment of messages of appreciation.
"Thank you Ekiti Kete, you made this possible, let's keep Ekiti working," read some of the posts.
Oyebanji made the victory lap, along with Deputy Governor-elect, Monisade Afuye.
Hours before the parade, Oyebanji was officially presented with a copy of the gubernatorial election results sheet by Governor Kayode Fayemi.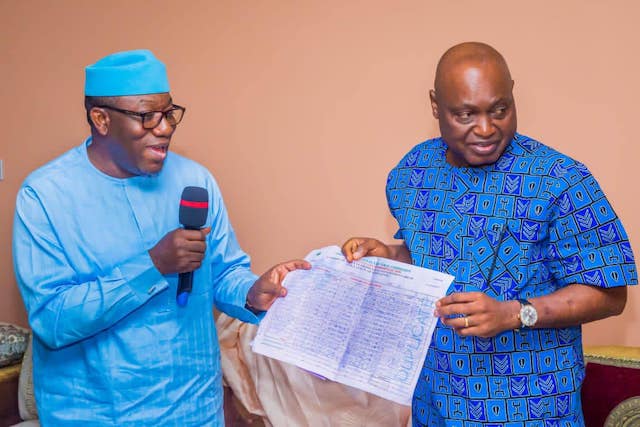 The president and campaign board members also attended the event.
Later, he released a statement thanking not just the voters, but everyone who made his resounding victory possible.
Read the statement:
Ekiti Kete! Hello.
It is a new day for us at Ekiti, and I must begin by thanking Almighty God who has sovereignty over the nations of the world. He changes the times and the seasons; He suppresses kings and establishes kings. To Him be all the glory for concluding a major milestone on the road to leadership succession and a new administration in our beloved state.
The June 18, 2022 Ekiti Governor's Election was held peacefully in the state with a large turnout of eligible voters who freely voted for their preferred candidates and parties. Yesterday Ekiti Kete spoke and your collective voice was heard. It was unequivocal and unprecedented – making history in so many ways. Earlier today, the Independent National Electoral Commission (INEC) officially announced that my party, the All Progressives Congress (APC), received a majority of votes and met all the conditions, thus confirming your choice and dismissing me. , Biodun Abayomi Oyebanji, as your Governor-elect, and Chief Mrs. Monisade Afuye as your Deputy Governor-elect.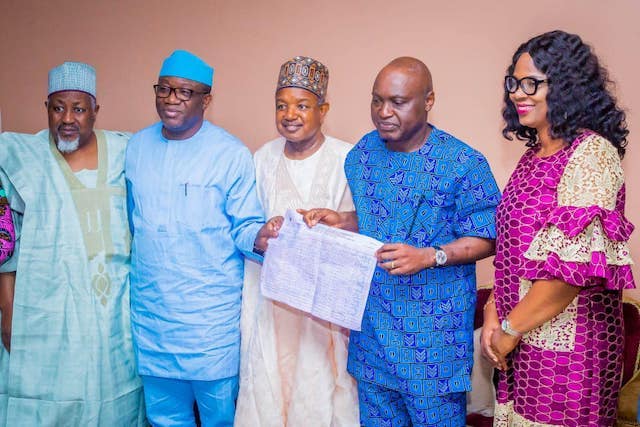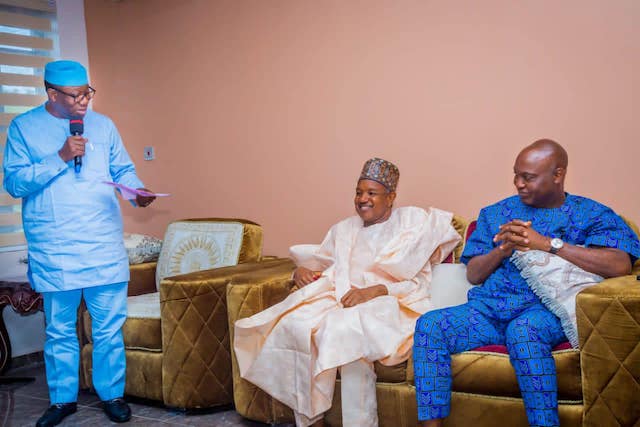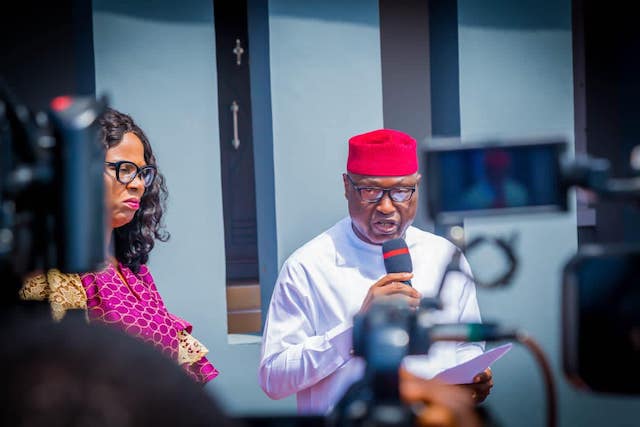 Together with Chief Ms. Afuye, I take this opportunity to express our gratitude to all who voted for us. We also acknowledge all those who did not vote for us, but whose participation in this important democratic ritual of the election enriched the process, particularly in the gracious manner in which you accepted the result, and helped to maintain peace during and after exercise. We hope that even though we haven't had your vote yet, we will earn your trust and cooperation as we begin the journey of "Keeping Ekiti Working".
Ekiti Kete, we are grateful to you for the privilege you have granted us to fulfill your sacred mandate at this crucial moment in history. We recognize that on October 16, 2022, when by the grace of God, we would be invested with our offices, we should immediately begin to build on the legacy of those who came before us and honorably govern our State with confidence for generations to come. come. after U.S. It is a duty for which we have campaigned and which we accept with all solemnity and responsibility. In accordance with our alliance with you, we will work "Together with you, to keep Ekiti running".
I thank all the other candidates and their respective political parties for the dignified manner in which they conducted their campaign and for contributing to the credibility of the process. I will seek an audience with all of you in the coming days, to benefit from your wealth of ideas on how to develop our beloved state – to complement our vision and plan for the accelerated development of Ekiti.
You have all played honorably and earned places of honor in our state's history.
I thank our leaders: our dear President HE Muhammadu Buhari, GCFR; the national president of our great party the APC; Senator Abdullahi Adamu; as well as our presidential candidate for the 2023 general election, Asiwaju Bola Ahmed Tinubu, for this well-deserved victory for our party that you helped us achieve, and which hopefully signals what to expect in the Osun State next month and general elections next year. I thank all the members of the National Working Committee of our party; I thank the Progressive Governors Forum; and the Chairman of the Ekiti Governor's Campaign Council, HE Governor Atiku Bagudu of Kebbi State, as well as all members of the council, for graciously supporting us to achieve this crucial victory.
I thank our leaders, HE Otunba Niyi Adebayo, CON, Honorable Minister of Industry, Trade and Investment and former Governor of Ekiti State; HE Dr Kayode Fayemi, CON, Governor of Ekiti State, and HE Otunba Bisi Egbeyemi, Deputy Governor of Ekiti State, for their leadership and for laying the foundation on which we can build. I also thank HE Erelu Bisi Fayemi, First Lady of Ekiti State for your immense contributions to the success we have collectively achieved.
I thank Attorney Paul Omotoso, Chairman of the APC Ekiti State Working Committee, all members of the Ekiti SWC, and all of our leaders and members across the state. I thank the Director General of Campaign Organization Biodun Abayomi Oyebanji (BAO), Mr. Cyril Fasuyi and all members of the campaign board and leaderships. I also thank our youth groups, our women's groups, our volunteers and all the support groups at home and in the diasporas who have supported us in one way or another.
My gratitude also goes to our security agencies and the Independent National Electoral Commission (INEC) for overseeing a free and fair exercise and for maintaining peace in the state. I thank our revered traditional rulers and religious leaders for their prayers, guidance and counsel. To the ladies and gentlemen of the press, thank you for being reliable patriots and living up to your noble calling. I count on your continued support.
Last but not least, I thank my family. I thank my father Pa Ezekiel Kunle Oyebanji and my brothers and sisters for their unwavering support. I celebrate the memory of my dear mother, the late Madame Esther Oyebanji and honor her memory for all her sacrifices to build character in me.
I thank my children for their support and understanding, and I thank my darling wife for trusting me on this journey we have undertaken, and for being the wind beneath my wings, and an unwavering pillar of strength. Thank you Olayemi, I love you and will forever cherish your love and partnership.
I take this opportunity to convey once again my condolences to the families of our loved ones who died in the pockets of the pre-election violence. I add my voice to that of all well-meaning Ekiti kete in calling for full investigations into the incidents and ensuring that justice is served.
In the days and weeks to come, our great party and the outgoing administration of Kayode Fayemi will work to wrap up and complete major legacy projects.
We are immensely proud of the legacy that our mentor and leader would leave and we thank him for his work of love and sacrifice for the country. Over time, we would establish a transition committee and ensure a smooth transition, and demonstrate our preparedness and clarity of vision with the effectiveness and efficiency with which we would be operating upon taking office.
In the meantime, we will continue our consultations to seek more input into our master plan for the state, and we will open formal channels in the coming days through which you can send us suggestions. We want to continue to listen to you and to dialogue with you, so that, as we promised, with you, we continue to make Ekiti work.
Thank you all for listening.
God bless Ekiti State!
May God bless the Federal Republic of Nigeria!
Biodun Abayomi Oyebanji
Governor-elect
Sunday, June 19, 2022 | Ekiti State, Nigeria