Technical Analysis, Day 4: Learning the Lessons / IJF.org
Today's review comes from someone whose perspective is a little different from previous editions. Victor Garcia Osado is still an active competitor at international level for his home country of Spain, but he combines the busy life of an athlete with other pursuits that keep him fully immersed in the world of judo.
Victor is the Chief Video Producer for the EJU and for the Cadet World Championships in Sarajevo he played a similar role for the IJF. His eyes are always on judo, looking for the most beautiful moments. Today technical analysis is his.
"My first observation is that I feel myself a specialist in European judo because I work with the EJU and also I am always in competition, mainly in Europe but I do not often have the chance to see, especially with young judoka, the judo styles from outside the continent It is a real pedagogy to see how the different styles come together at the world level.
With that in mind, I enjoyed seeing Shermakhamatov (UZB) in the -90kg category. He is really calm and focused and shows no emotion until the award signal is given by the referee. In his semi-final, the Serb had the whole crowd with him and he didn't let himself be affected at all. Having controlled the pace and keeping good form throughout, he used a tomoe-nage right in the last second to win the match and it was applied so calmly, especially considering the two shido against him. This result really went against the gym but he kept his cool and with pure judo he won."
Shermakhamatov (UZB) in blue
"We saw youngsters aiming to look like the seniors and they bring a bit unnatural reactions, for the show, but he was so natural and his celebration was really honest and in line with the values ​​of judo.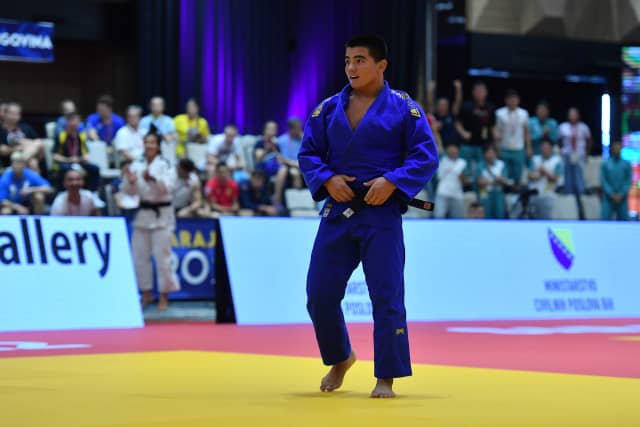 A calm and discreet way
"At +90kg I really noticed Messe A Bessong (CAN) because he is very tall while not being that heavy but he doesn't use his size to spoil the competitions. He has a really positive offensive judo and with a nice osoto-gari which he uses well. With more development this can become a super dangerous technique in the years to come. I really respect that attitude, to stay positive when his physical attributes might have led him to a different style . It was great to see him on top of the podium."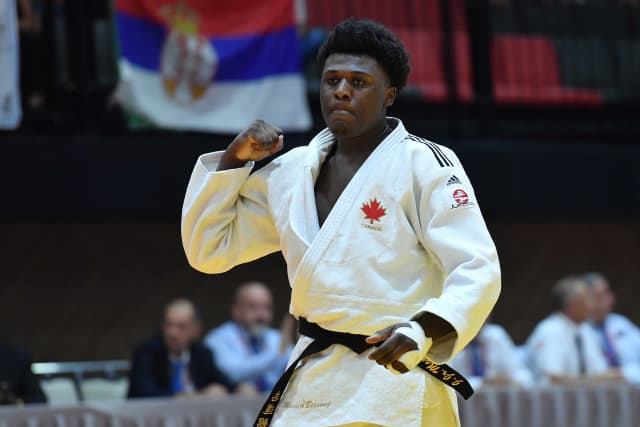 Canada's new Cadet World Champion
"Always thinking about how different judokas use physical attributes, I also enjoyed the semi-final between Japan and France at +70 kg. Sometimes there are negative comments when a judoka is much more taller than his opponent but with this Frenchwoman, that should never be the case. Case."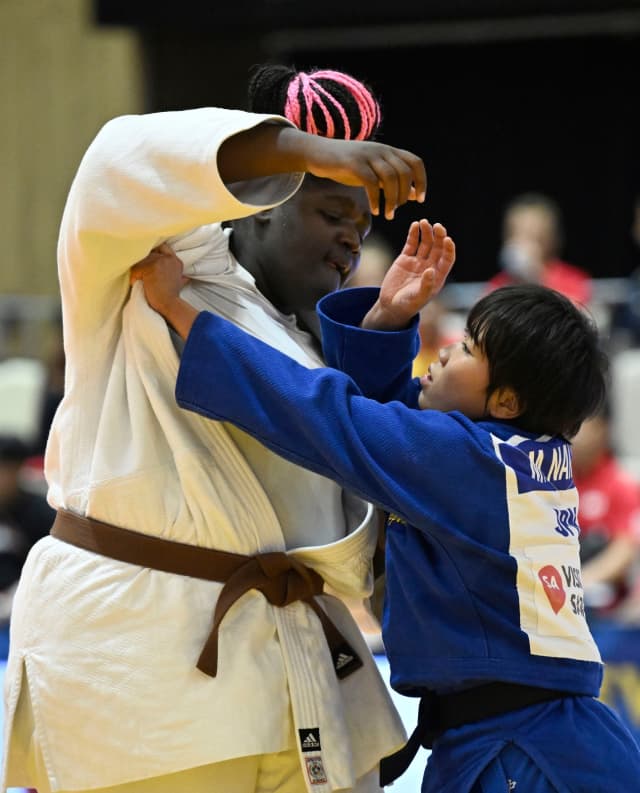 "She's exceptionally tall and has clearly grown a bigger build, but actually she taught us a lesson today. Her Japanese opponent in the semis was the shortest in the group, but they each brought great judo. positive to the match. She showed us two completely opposite styles but also that one or the other could have succeeded at any time. There was a huge difference between them but the tactical awareness of Japanese kumi-kata and the competitor really skillfully using her natural weapons, gave us all an exciting contest. We had lessons in judo strategy and were told to respect athletes of all shapes and sizes. Both had great judo and the victory came in France 3-0 over shido but it was not representative of the level of the contest She showed her talent again in a 100% French final and really deserves to be world champion."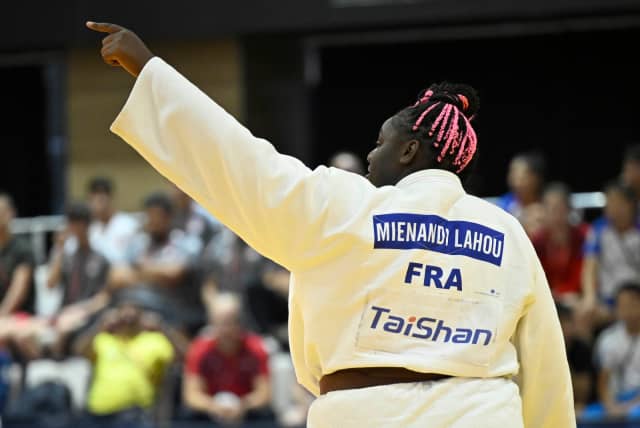 World champion!!!
"Besides the technical aspects of judo, I watch the chemistry between judokas and their coaches. I watch the reactions to wins and losses and in fact sometimes they change the course of the fights. Sport is for losers and I want say by that that the majority of competitors do not win a medal at each competition. In a category of 40 athletes, 36 will leave without a medal; it's a lot of loss for the coaches to manage and there I saw a lot of mixed reactions but some of the training has been overwhelmingly positive.These interactions can really dictate the future of the youngest international athletes and everyone needs to be aware of that.
Victor had a lot to say but with the archive waiting for his input, he returned to filming and editing.
The individual competition is now over. Cadets brought their passion, their mistakes, their commitment, their team spirit and the promise to continue learning and progressing through the elite junior and senior ranks. The mixed team event takes center stage on the final day of the Sarajevo Judo Extravaganza and these youngsters are sure to be raising the roof! Connect via live.IJF.org.